INTRODUCING 2 BRAND NEW FEATURES
We are thrilled to present two new features that have just been released for the Acomodeo serviced apartment booking portal. Download the PDF version.
1. Optimized Booking Process
The first of the innovations is the enhanced booking process in only 3 steps, which allows to book any serviced apartment in a few clicks while offering a superior booking overview. In addition, fields such as employee number, cost number and project number can be pre-filled either mandatorily or individually.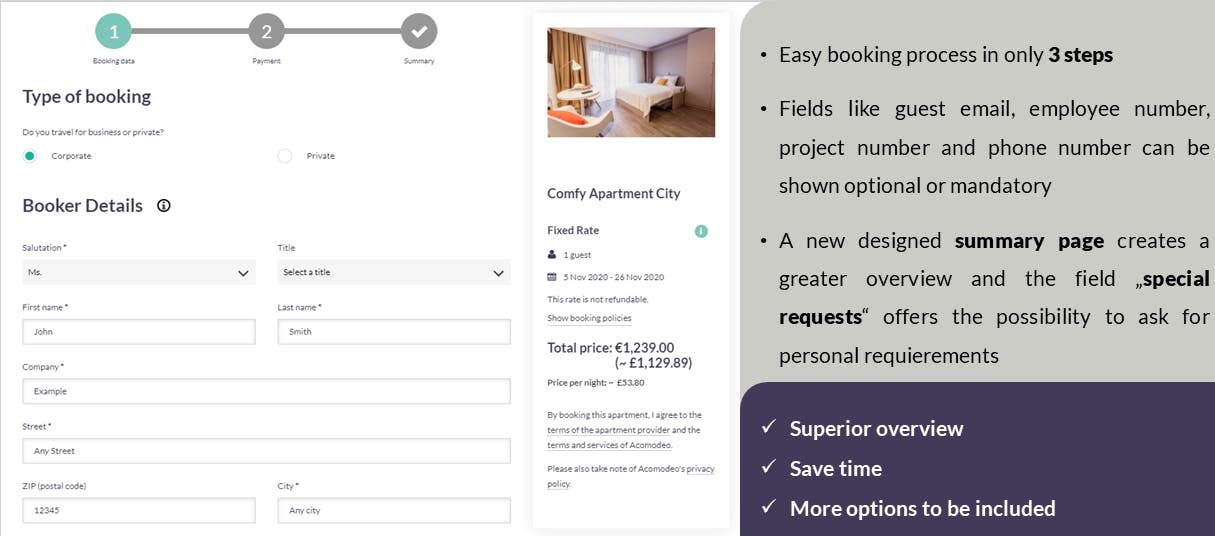 2. Billing Address Drop-Down List
The other new IBE feature is the possibility to select predefined billing addresses through a drop-down list during the booking process. This enables a higher productivity thanks to a more efficient booking process while guaranteeing 100% data accuracy.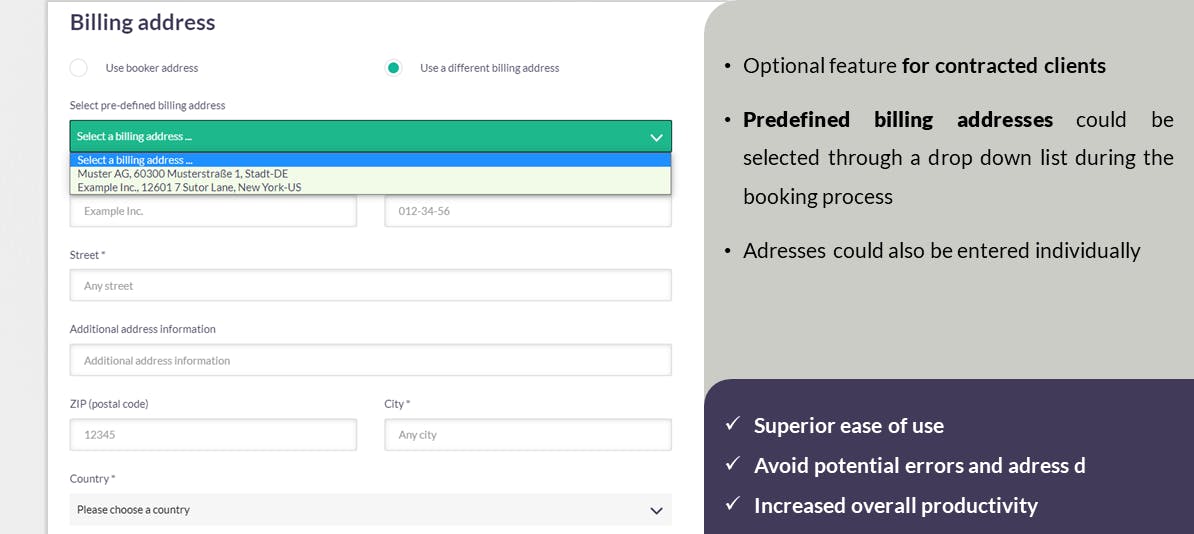 Want to know more? Contact your Acomodeo team at sales@acomodeo.com or +49 69 400 500 320.
More about TECH NEWS: