INTRODUCING 3 BRAND NEW FEATURES
We are thrilled to present three new features that have just been released for the Acomodeo serviced apartment booking portal. Download the PDF version
1. Revamped Individual Enquiry Summary Page
The individual enquiry summary page has been completelly revamped. Thanks to the optimization and rearrengement of the most relevant information, users can now better understand the request process, as well as the resulting offers and their availability.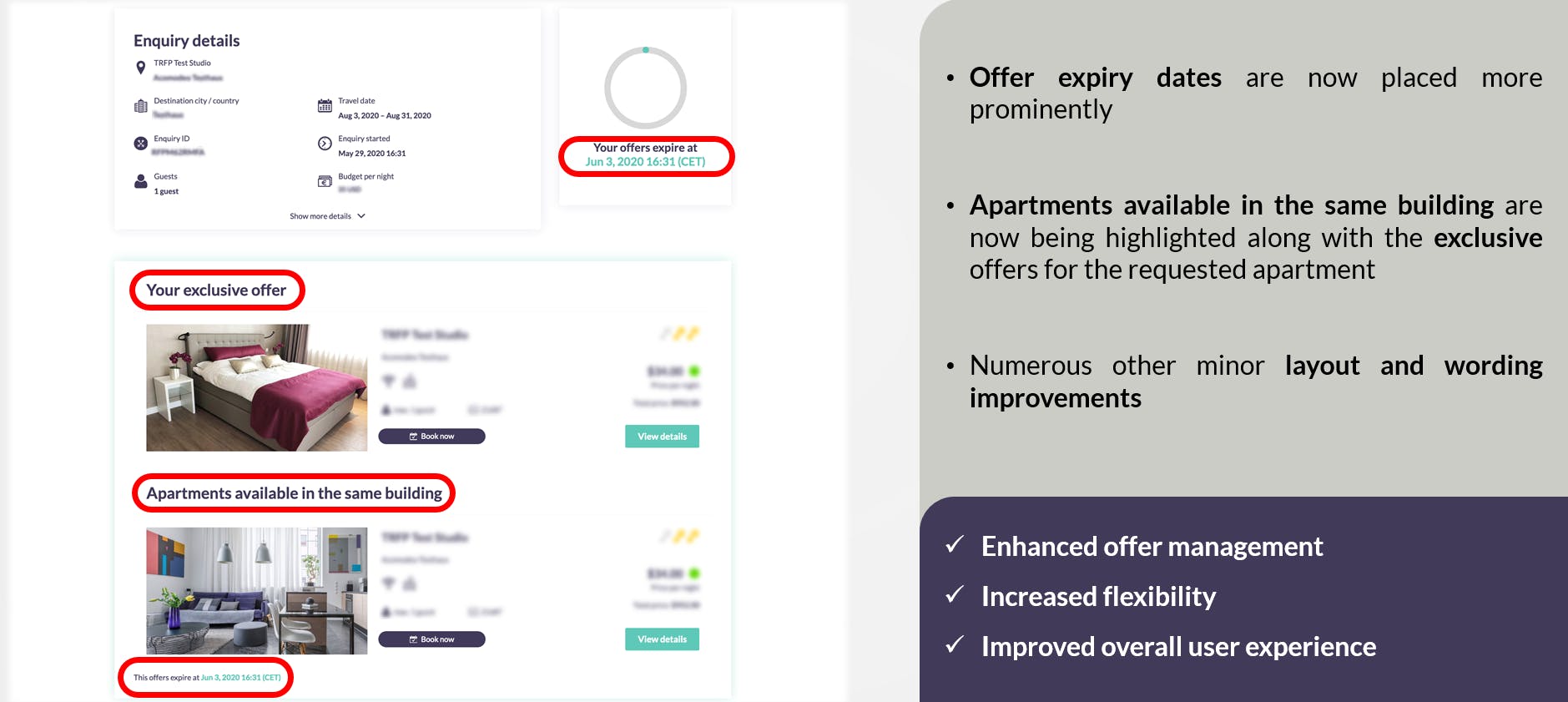 2. Booking Method Labels
Booking method labels have been newly renamed to "Book now" and "Ask for availability", making the distinction even clearer. This will be a welcome change for any user looking for apartments via search form.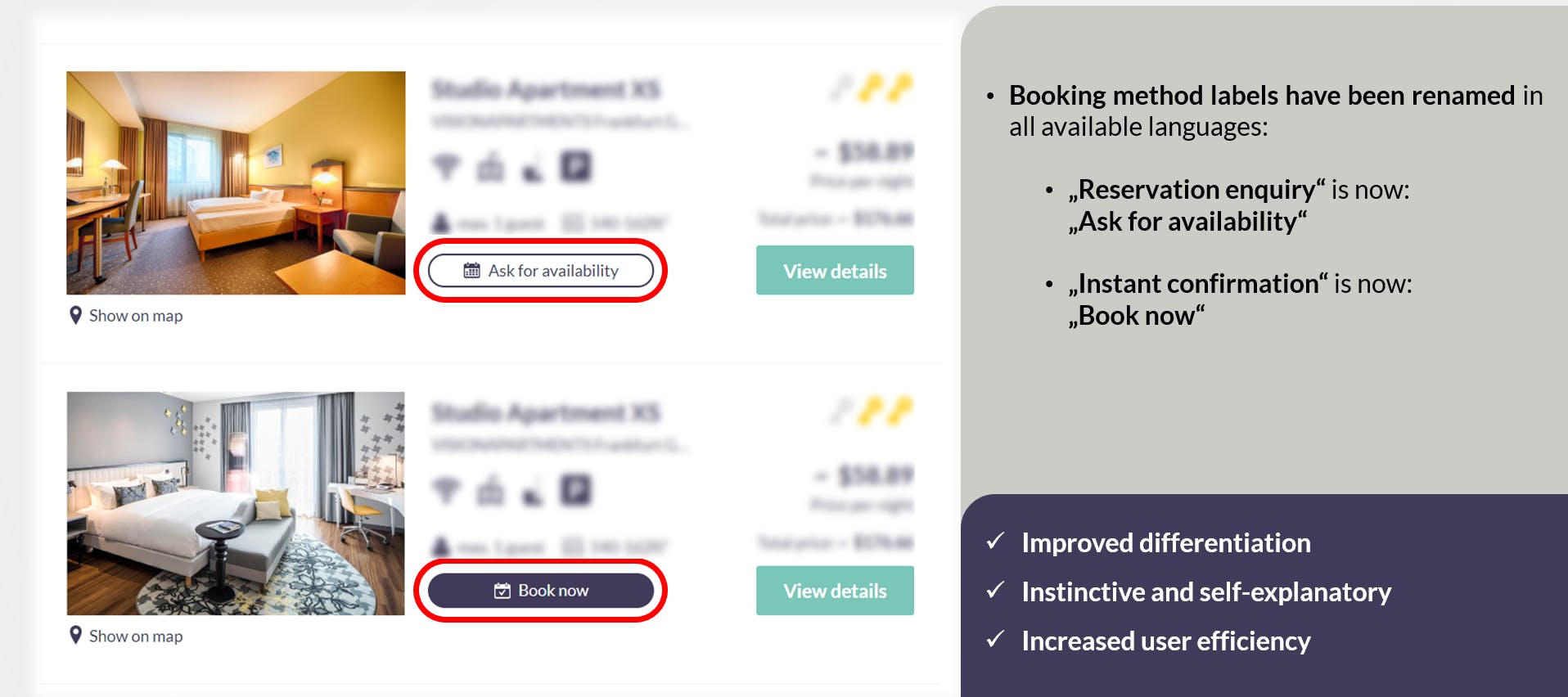 3. New AirPlus Dropdown List
Acomodeo IBE users will now be able to select their payment information from the new AirPlus dropdown list. By keeping a handy overview of available AirPlus numbers, users can now complete their payment in a matter of seconds without the risk of mistypes.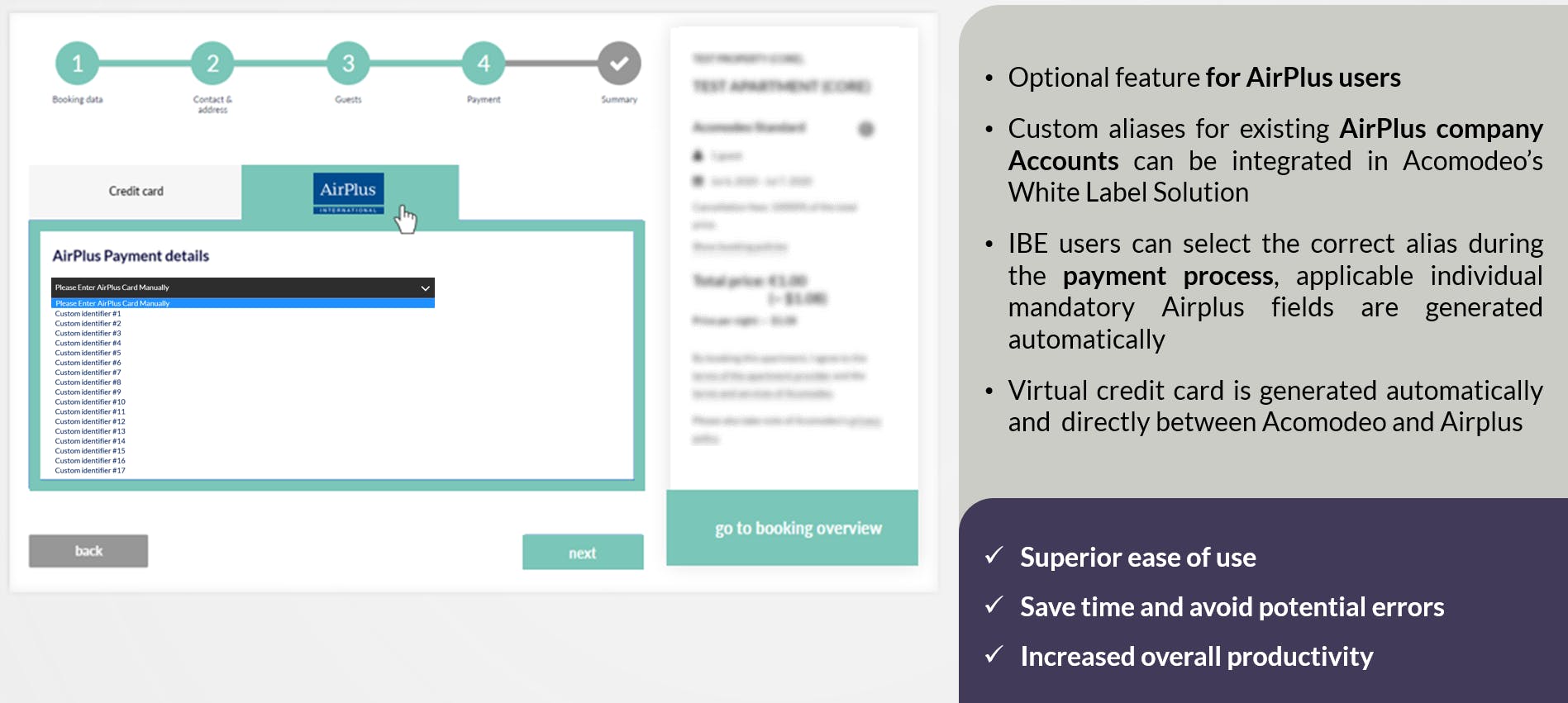 Want to know more? Contact our account specialists at sales@acomodeo.com or +49 69 400 500 320.