A new era for the optimization of business accommodation spendings
Following the success of the acclaimed Price Radar, the new Travel Saving Indicator aims at simplifying the assessment of corporate accommodation budgets. The employed algorithm dynamically benchmarks booked rates for serviced apartments and hotel rooms that fullfill business travel standards. Based on preliminary results during its pilot-phase, the tool has pointed out savings potentials of up to 60% for long-stay accommodation.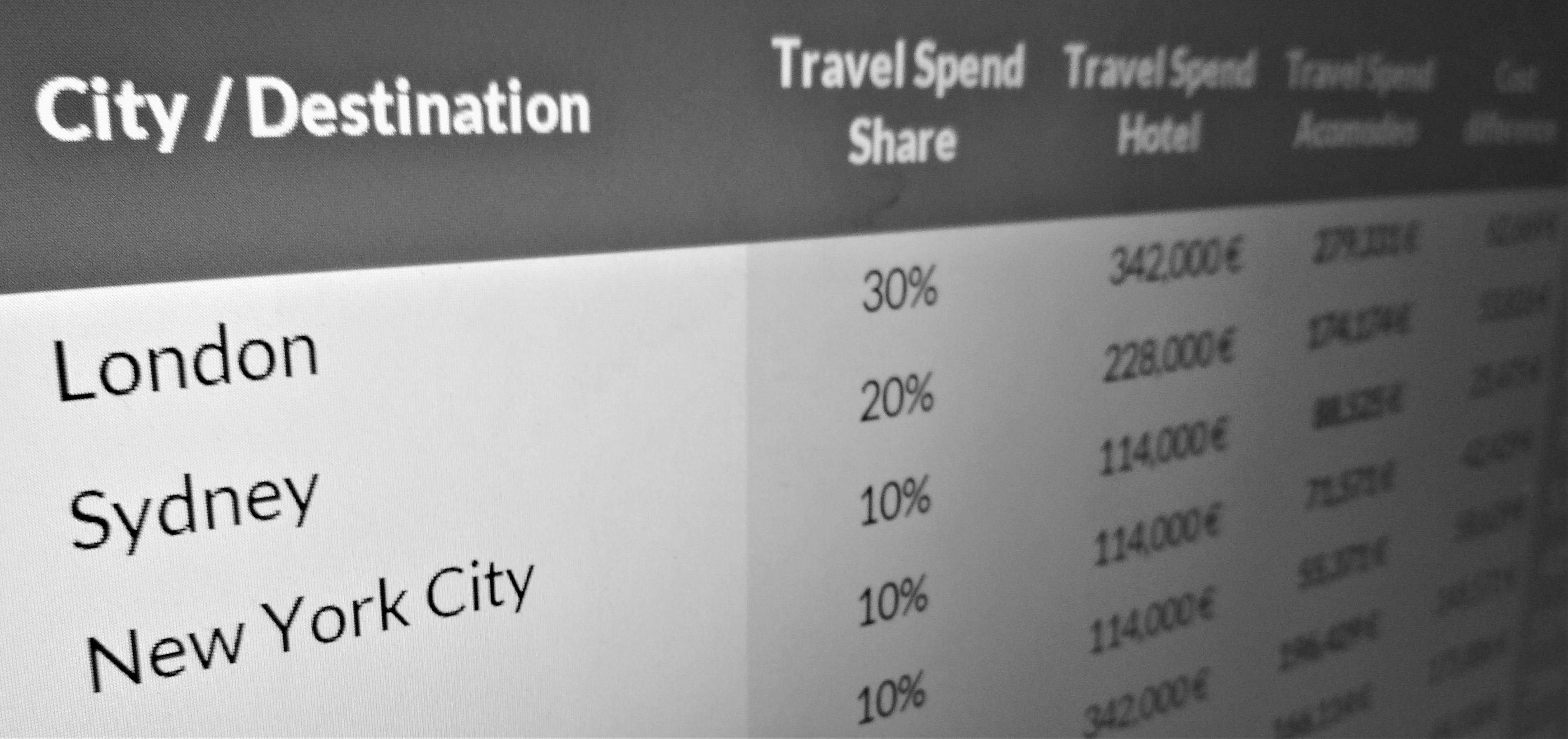 With immediate effect and for a limited time only, Acomodeo will be offering organizations a free-of-charge assessment of their accommodation costs. Sharing a list with the top destinations will be the only requirement . The findings shall remain private and exclusive to the requester for internal use only.
Are you interested in a free and individual cost-analysis of your organization's top travel destinations?
Request your individual assessment free of charge by contacting our account specialists at sales@acomodeo.com or +49 69 400 500 320 and find out your organization's savings potential.