This time, three different apartment providers in Hamburg were visited, in cooperation with Certified.
The 14 participants had the opportunity to get to know Citadines Michel, Henri Hotel and Adina Apartment Hotel. The short distance between the apartment hotels as well as the comfortable bus, guranteed a smooth and pleasant route. During the visits of the serviced apartments, each provider served delicious finger food and welcome drinks. Even though all the apartment hotels we visited were rather highly priced, each of them were able to inspire with various concepts, design and service features. The tour ended with a great get-together, full of interesting conversations and tasty cocktails at the Adina Apartment Hotel.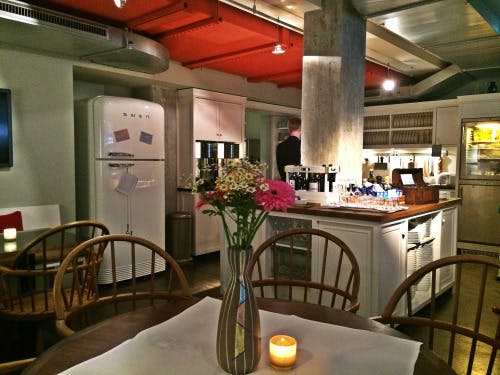 Once again, we really enjoyed taking an additional step forward to bring more transparency to the market and prominence of serviced apartments among business travellers, project and event managers as well as long-stay guests.
Do you want to join the next apartment tour or you have a proposal in which city the next tour should take place?
Contact us at info@acomodeo.com. We are looking forward to hear from you!