Building trust & loyalty through service excellence
Achieving a 4.3/5 Trustpilot and a 92.9% Zendesk satisfaction score is not a matter of luck, but the results of years of listening to your feedback, fixing what you didn't like and building upon what you did.
That is why, to every and each of our users today we say: You help us improve. Thank you!
Other noteworthy factors that have lead to Acomodeo's success story include:
Personal individual service
International multilingual team
Unique agency & service proposition
State of the art tools, training & processes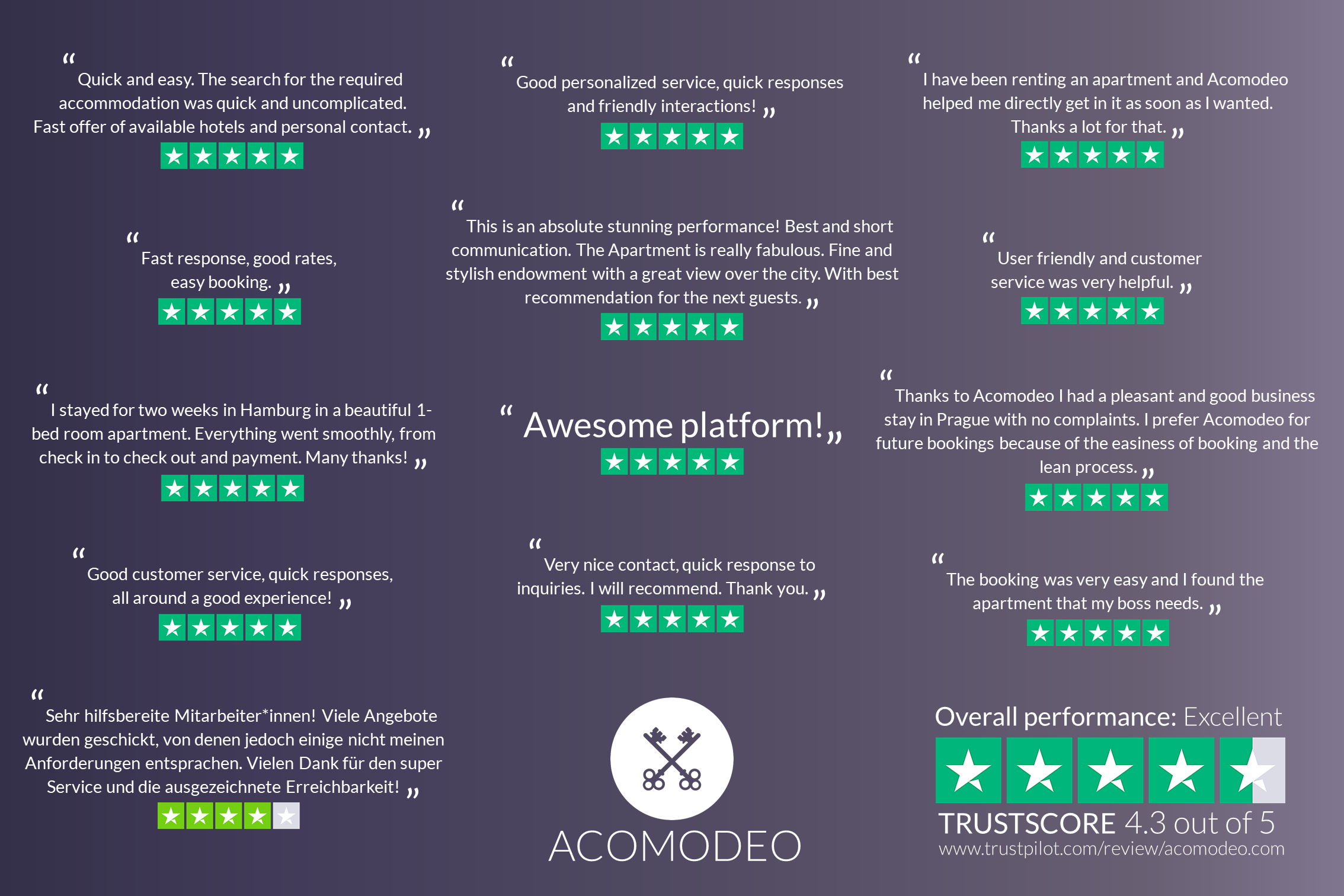 Haven't you shared your experience with Acomodeo yet? You can rate it on Trustpilot or check our new LinkedIn product page to add a new skill or leave a comment.