Welcome to Mainhattan
The British Prime Minister, Theresa May, has recently declared to cling to a "hard" Brexit. Consequently, especially in the banking sector, plans have evolved to shift thousands of jobs away from London to the European mainland. Beside Dublin, Paris, Amsterdam and Prague, the German banking capital Frankfurt seems to be one of the most attractive locations to invest in for British companies.
All of the cities mentioned distinguish themselves by their involvement into the world of finance, and especially Dublin seems a great option due to the English language being spoken here and its unique advantages with regards to taxes. Nevertheless, Frankfurt boasts something that all the other places don't: It is home to the European Central Bank (ECB). Operating in the immediate reach of the most important financial institution of the European economy is likely to pay off: Since a couple of years the ECB is not only responsible for monetary policies, but serves also as a controlling authority for banks in the Euro-area. Thus, short-way coordination with the controlling function is possible only in Frankfurt.
Apart from the ECB there are a lot of other major authorities placed in Frankfurt, like e.g. the European insurance control EIOPA and the risk board ESRB. Being adjacent to one of Europe's most important and most central airports, the metropolis beside the river Main is extremely convenient to reach. By now, many domestic and foreign banks like Commerzbank, Deutsche Bank Credit Suisse, JPMorgan Chase and UBS have settled their headquarters here, which means the city is already greatly adjusted to cover the needs of the banking crowd.
Living in Frankfurt
Establishing new jobs also means a plus of accommodation required. Concerning this, Frankfurt is way out in front of cities like Paris and Dublin, since it offers more space to live and rents as well as real estate prices are lower. In particular Serviced Apartments constitute a popular alternative to hotels (not only) for expatriates. In 2016 alone, there were 1.217 new apartments opened in the Frankfurt metropolitan area.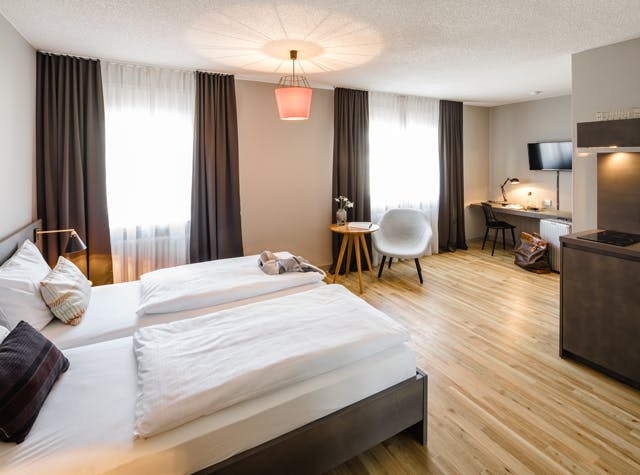 The Bold Apartments convince through their modern, urban and youthful flair in close vicinity to the fair while being reasonably priced. No matter if a single or double room or even a shared apartment for a group of people is required: Bold has the very right apartment for all expatriates on offer.
The proximity of schools, living areas and the opportunity to get everywhere by bike in a relatively short time is a large plus Frankfurt offers its inhabitants. It makes the city attractive especially for families. If you are interested in this apartment we would love to receive your individual request.
Cosmopolitan flair
The "Economist" has recently elected Frankfurt as one of the most livable major European cities (rank 6) and Mercer voted it on rank 7 of the cities offering the highest quality of living. No surprise: Frankfurt provides numerous opportunities to enjoy oneself - upscale restaurants, styled and hip bars and a broad range of cultural offers. Even hard-boiled and sophisticated bankers should be able to make a find here.
Stepping outside is remunerated in Frankfurt: Every part of the city boasts its very own charme. Sachsenhausen teems with bars and pubs, restaurants and especially the traditional Hessian "Ebbelwoi"-taverns. The flourishing Ostend, hosting the ECB, with its harbour park at the shores of the Main has a relaxed atmosphere that attracts visitors especially on warm summer days. Along the famous Berger Straße in Bornheim one can find a great number of small boutiques and atmospheric cafés. The area around the main station has changed from a deprived and notorious area to a multicultural scene hotspot. People who like it rather tranquil and neat will find their place to be in one of the divine apartments in Frankfurt's well-off Westend.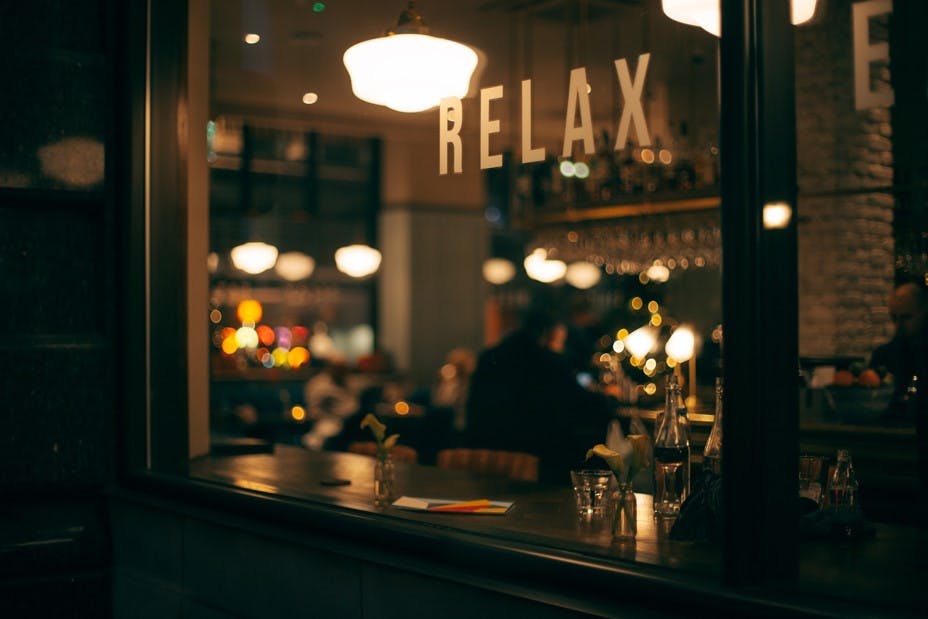 Frankfurt's manifoldness is also mirrored by the after-work-events the city offers. No matter if one fancies classical and modern arts or is a fan of dancing their stress away: Frankfurt presents activities for every taste and impresses not only by quantity but also by the quality of its events.
A small selection of the most popular offerings:
The Schirn: Prestigious exhibition centre in the historic district of Frankfurt
Städel museum: One of the most significant museums of art in Germany
Liebieghaus: Castle-like historic villa with a top-class collection of sculptures
The Genussakademie: Classical cooking school with adjacent shop for delicacies
Gibson Club: Stylish, urban club with after-work-parties, live music and DJs
Orange Peel: Entertainment far away from the "mainstream"
Roomers: Live music in a stylish ambience
Our bottom line: Frankfurt is clearly a great new location for banks escaping Brexit not only due to its proximity to the ECB. It is outstandingly well-adjusted to the needs of business travellers, expatriates and their families, because it provides a broad and high-quality array of apartments as well as activities to enjoy leisure time for everyone.