Narrow rooms, space-saving furniture and always the same breakfast buffet - hotels aren't really suitable for a long term stay.
On the other hand you don't want to spend your free time with dishwashing by hand or walking to a distant laundrette after a long and exhausting working day. Individual living solutions with high living comfort are the happy medium.
Serviced Apartments are the "golden mean" between the freedom and comfort of a furnished apartment as well as the security and service of a hotel. They fulfil these needs and are become increasingly popular for business trips. They solve the conflict between strict travel guidelines and cutbacks and fulfil the high expectations of business travellers.
With a cozy and functional furnishings, they offer a much higher living comfort and are up to 40% cheaper than a hotel room. They also offer a higher added value with lower costs - good arguments to choose a Serviced Apartment!
However, the more detailed the offer and selection criteria, the more difficult it is to find a suitable accommodation and to make a decision. We want to help and give some advice on selecting the right Serviced Apartment.
➤ Location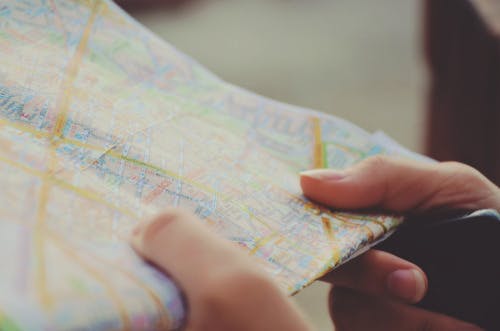 The location is a crucial factor in the choice of accommodation and should be well considered whereever you are travelling to. To save costs, many travellers choose accommodation far from the city centre, meaning the extra travel costs can quickly exceed the travel budget. Because of this, it is important to consider where it is really worth saving. To do so, ask yourself:
How far away is the workplace?
How good is the access to public transport?
Does the accommodation have good local supply (supermarkets, restaurants, bars, etc.)?
If you travel by car, is a parking place or garage available?
If you don't want to stop playing sports on your trip, is there a fitness studio/swimming pool/park for jogging nearby?
If you are travelling as a family, are there any educational facilities, playgrounds, leisure activities nearby?
Apartment / apartment equipment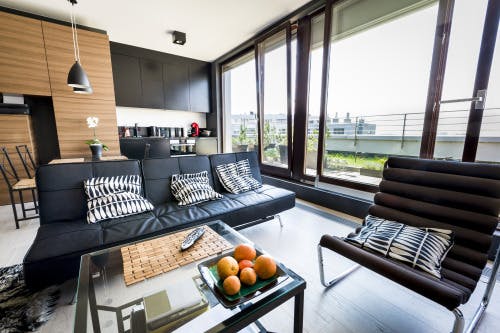 Serviced Apartments are designed like private apartments. They have a kitchen/kitchenette as well as a separate living area, mostly including a desk and WLAN. But they can differ widely in size and furniture. The following points should be considered:
How much space do you need? How many people will be accommodated?
If you want to have guests visit, is there sufficient sleeping space?
If you are a business traveller, is there a suitable workspace?
To work from home without restrictions, does the accommodation have a good internet connection?
If you travel abroad, is there a TV with international programmes?
Which kitchen appliances (dishwasher/coffee machine/toaster) are available?
If you want to take your pet with you, are animals allowed in the accommodation?
If you're moving with children, does the apartment have child-friendly furniture (e. g. child's bed)?
Service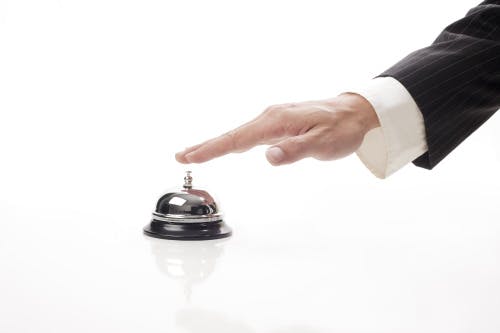 Serviced Apartments offer a wide range of services that vary widely in scope. Many facilities offer additional services such as sports, beauty and wellness services, interpreters, chauffeur services and car rental, which can be booked by the guest and are - in some cases - even included in the price. Check beforehand:
What services (e. g. laundry, cleaning service etc.) are included?
Is it possible to book additional services?
How is cleaning handled or is there only a cleaning service on check-out?
Financial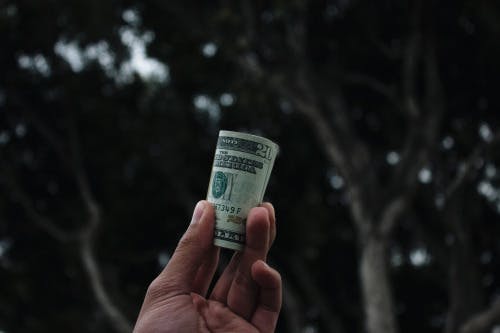 Serviced Apartments are characterised by long-term rates and declining prices the longer you are staying. So it's especially worthwhile for project and business travellers who are looking for accommodation for a longer period of time. Nevertheless, you should think about the following points in advance:
What costs are included in the monthly rental?
Is a deposit required?
What are the costs for extra services?
Related information should be available at the time of booking as they are relevant for the decision making process. In addition, price models, services and equipment at the apartments should be presented in a clear and contemporary manner. Photographs illustrate the accommodation options and make an on-site visit superfluous. A clearly structured, simple, fast and comprehensive booking process optimises travel planning.
If you don't book directly with the providers, you should look for a competent partner in the Serviced Apartment segment. Just like the hotel industry, there are specialised portals such as acomodeo.com. Using them has many advantages. On the one hand, the portals show all the data combined; on the other hand, the service level is quite high, because all the offers must fulfil a requested service level.
Acomodeo is the first independent online booking platform to pool the global inventory of Serviced Apartments and make it searchable as well as directly bookable. The portal is specialised in Serviced Apartments and offers exclusive long-term rates with standardised cancellation policies as well as optimised payment methods for business clients and outstanding deposits at pre-negotiated special rates. Acomodeo is more than just a booking website. For business customers, we offer customised services that are tailored to the needs and processes of the business travel market - well-being guaranteed! If you have any questions do not hesitate to contact us at info@acomodeo.com.